TEAM
Player
Height Weight
Position
Player comparison
Mock Movement (Estimated draft position)
Draft Tier Value (The difference between their Draft Tier ranking and mock position – typically 0-5 is negligible, 6-10 is moderate, and 11-15 is significant) 
1. CAVS
Nerlens Noel
6'11" 206
C, PF
Tyson Chandler
+- (Top five)
DTV 0
The Cavs have made surprise picks each of the last two drafts, which is why I think they will select Bennett, Noel, or Oladipo with the first pick. A few years ago, the Cavs believed that Irving had the most potential of anyone in the draft, and they did not let his injuries scare them off. Noel continues to be ahead of schedule in his rehab. He could be a perfect long-term big man next to Irving and Waiters. They would still be a few years of development and a key piece (ehem Kevin Love) away from being a contender, but if they stayed patient, they could be Eastern Conference contenders for half a decade.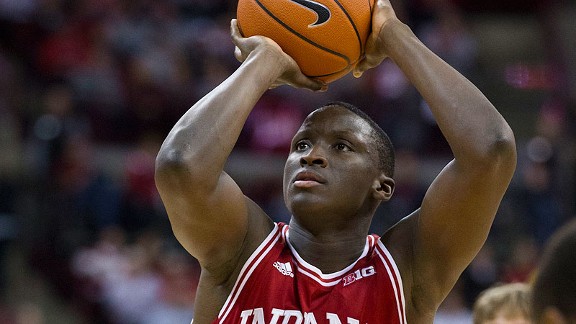 2. MAGIC
Victor Oladipo
6'5" 210
SG, SF
Wesley Matthews
+4 (Top five)
DTV -1
This is really a no-win draft for the Magic. They don't like their point guard options, the player they like the most has fallen on most draft boards (McLemore), and Bennett plays the same position has two of their young core players. I worry that Oladipo would duplicate many of the same skills as Eric Bledsoe (who they might trade for), but Oladipo's defense, skills, and intangibles might quickly glue together a young and exciting core in Orlando.
3. WIZARDS
Otto Porter
6'8" 200
SF
Nicolas Batum
+- (Top ten)
DTV -5
Although Porter does not have the ceiling of other players, he is the 'sure-thing' pick in this draft. There are still more talented players at other positions on the board, but the Wizards want a wing for Wall. Selecting Porter is like getting a solid hit in baseball, and the Wizards do not get a hit every time they are at bat.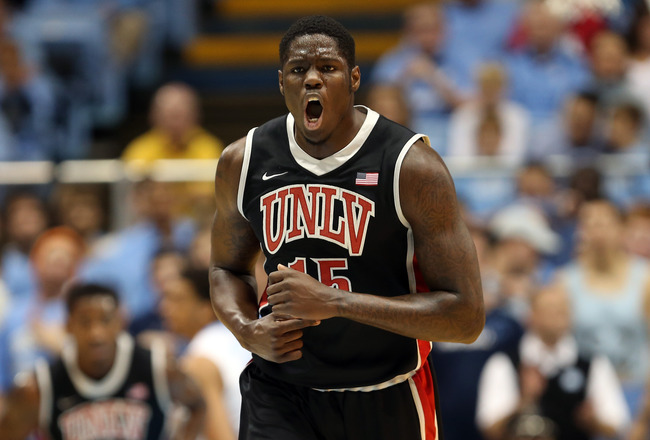 4. BOBCATS
Anthony Bennett
6'7" 260
PF, SF
Paul Milsap
+- (Top five)
DTV -1
I could see the Cavs making a surprise pick and taking Bennett with the first overall pick, but I do not think he will fall past the Bobcats (Hornets) here. As I have said, the Bobcats need scoring and production inside. Bennett might be an Allstar one day due to his versatile scoring ability.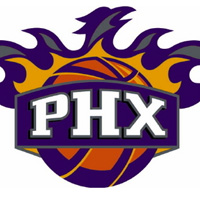 5. SUNS
Alex Len
7'1" 230
C
Roy Hibbert
+- (Top ten)
DTV -2
The latest rumors say that the Cavs are planning to select Len with the first pick, but I think that is posturing. Due to his size, athleticism, and all-around abilities, I do not think Len will fall past the Suns at 5. He has great upside, and the Suns are looking for a future star.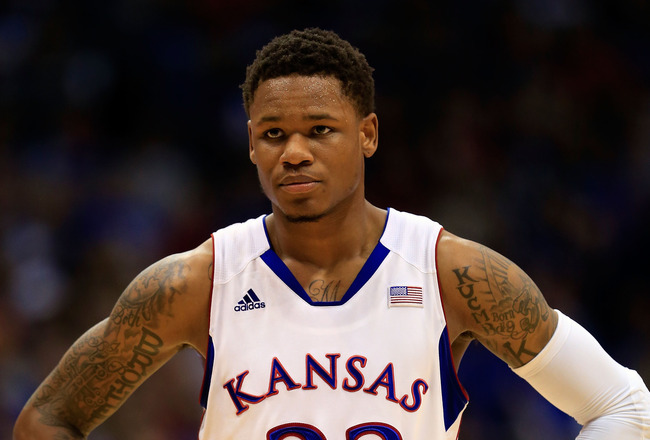 6. PELICANS
Ben McLemore
6'5" 190
SG
Jason Richardson
-4 (Top five)
DTV +4
Is it really possible that McLemore could fall this far? At recent workouts McLemore has looked sluggish, passive, and out of shape. He will get a look from each of the top 5 teams. His sweet shooting on the wing would go well next to Vasquez and Gordon.
7. KINGS
CJ McCollum
6'2" 200 
PG, SG
Jason Terry
+2 (Late lottery)
DTV -5
The Kings have a lot of talent, but they are like a blob of clay with no form. The most recent player that the KIngs have fallen for is CJ McCullom; because, you know, they need another scoring-minded guard.
8. PISTONS
Trey Burke
6'1" 187 
PG
Chris Paul
+- (Top ten)
DTV +4
Burke is the 'he's-a-great-player-and-all-but-I'm-not-sure-we-want-him' player of the 2013 NBA Draft. I know that the Pistons don't want him, but it seems like they were made for each other. Brandon Knight is not a true point guard, and they desperately need a consistent playmaker at that position. Having Burke on the outside would make Monroe and Drummond even more efficient inside.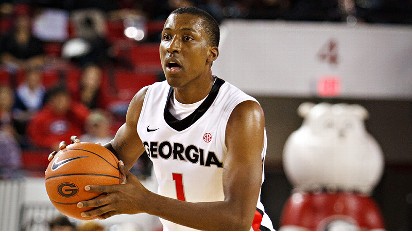 9. WOLVES
Kentavious Caldwell-Pope
6'6" 200 
SG
JR Smith
+1 (Late lottery)
DTV -1
It looks like Caldwell-Pope will end up slipping into the late lottery. KCP looks like an NBA player who can create his own shot, but he was inconsistent and inefficient on a bad team in the SEC this year. He reminds some scouts of a shorter Paul George, which elevated his stock significantly during the Pacers playoff run. His shooting and athleticism on the wing would compliment Rubio perfectly.
10. BLAZERS
Cody Zeller
7′ 230
PF, C
David Lee
-3 (Top ten)
DTV +1
Zeller does not fit a great need for the Blazers, but he would give them another scoring threat inside. Zeller and Aldridge would be one of the most offensively versatile frontcourts in the league.
11. SIXERS
Shabazz Muhammad
6'6" 220
SG, SF
Joe Johnson
+- (Late lottery)
DTV +5
There are concerns about his work ethic, stamina, and attitude, but Muhammad is the best wing scorer in this draft. The Sixers could go in several different directions with their roster this offseason (Bynum? Turner? Young?), but they have not tipped their hand about the draft. If McCullom, KCP, and Zeller are off the board, Muhammad is the best player left.
12. THUNDER
Steven Adams
7′ 250 
C
Zaza Pachulia
+- (Mid first round)
DTV +1
Adams is sushi raw, but he has the look of an NBA Center. He will need time to develop, but he looks like he could come in right away and help on defense and the boards. The Thunder really don't need anything (they already have two prospect centers on their roster), so I would guess that they trade this pick for a veteran. If the Thunder do select him, Adams has great upside and can learn the finer points of gritty interior defense from Kendrick Perkins.
13. MAVS
Michael Carter-Williams
6'6" 180 
PG
Greivis Vasquez
+1 (Mid first round)
DTV 0
While he has serious issues with his outside shot, Carter-Williams is an elite passer. His assist numbers would be even larger if the Syracuse big men could catch and finish at the rim consistently. If the Mavs do not trade this pick, and MCW slides this far, he would be a solid re-building pick.
14. JAZZ
Shane Larkin
5'10" 180
PG
Derek Fisher
+1 (Late first round)
DTV -7
Larkin looks like a solid point guard with no weaknesses other than his size. His strong leadership and intangibles might do well in the Jazz system. They will select a point guard with one of their two first-round picks; Larkin at 14 is probably the best value.
15. BUCKS
Dennis Schroeder
6'2" 170 
PG
Darren Collison
+- (Mid first round)
DTV 0
Although skinny, Schroeder is a long and athletic competitor with great perimeter defensive skills. He is also a first-class shot-creator for himself and teammates. The Bucks don't even have to blink if they select Schroeder and Jennings leaves for free agency.
16. CELTICS
Lucas Noguiera
7′ 220 
PF, C
Larry Sanders
+8 (Mid first round)
DTV +2
Noguiera is a young, athletic center from Brazil.  He has the potential to be a good defensive big man, but he will need time to develop. If the Celtics commit to full rebuild mode, and Schroeder, Muhammad, and Adams are off the board, Noguiera could be a great upside pick.
17. HAWKS
Giannis Antetokounmpo
6'10" 200 
SF
Luol Deng
+- (Mid-late first round)
DTV 0
Antetokounmpo has an intriguing combination of length (6'10") and athleticism for a small forward. His play style and basketball ability makes him look like a 16 year old Kevin Durant. Rumor has it that if the Hawks are unable to land Howard and Paul, they will select GiAnt with one of their two picks and let him develop in Europe.
18. HAWKS
Jamal Franklin
6'5" 200 
SF
Demarre Carroll
+- (Mid first round)
DTV -9
Franklin can't shoot, but he plays with passion and drive to improve. He is probably the third best athlete in this draft (Olidipo, Leslie). Franklin could be an infusion of energy and athleticism on the wing for Hawks.
19. CAVS
Serge Karasev
6'7" 197
SG, PF
Mike Dunleavy
+- (Mid first round)
DTV -18
He might not fall this far, but the Cavs would select him with their second first round pick. Karasev is a high-IQ wing with a smooth jumpshot. He has below average athleticism and defensive skills.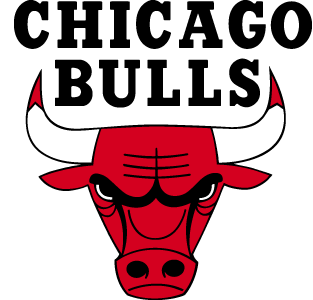 20. BULLS
Kelly Olynyk
6'11" 230 
PF, C
Ersan Illyasova
+- (Late lottery)
DTV -9
Olynyk is a great offensive big, even if he has only played against poor competition. He can finish inside, pass, and shoot outside. He provides some of the same skills, without the muscle, as Carlos Boozer. Coach Tibs could use Olynyk's unique offensive skill set.
30. SUNS
Reggie Bullock
6'7" 210
SG, SF
Martell Webster
+- (Late first round)
DTV +7
2013 NBA Mock Draft